ABOUT MELQOSH
The Team 
Founder and C.E.O. – Faith Okrafo-Smart
Board of Trustees/ Board Members
Global Chairman of the Board of Trustees – Dr Fatmatta Hassan
U.S. Vice President Laura AboagyeGlobal Youth President – Jermaine Okrafo-SmartUK Advisor- Abiodun PasedaU.S. Secretary – Aminata Kamara
U.S. Advisor – Victoria Hassan
U.S. Medical Mission Advisor Dr. George King Aboagye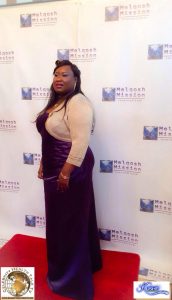 The Founder and C.E.O.
Faith Okrafo-Smart is a best-selling author, a motivational speaker and has a passion to help and impact the lives of the poor and needy in Sierra Leone and abroad. Faith is the Founder of Melqosh Mission International, a Non-profit Organisation, birthed to provide aid to the marginalised and physically challenged, their dependants and carers.
Her vision is to implement development strategies for education, health, trade and employment specifically for physically challenged and war afflicted amputees. "With access to these services , the beneficiaries will have coveted opportunities that we all deserve and a chance to articulate in productive activities, thereby becoming successful, not only for themselves but for the development of Sierra Leone".Faith's passion to work with war afflicted amputees in Sierra Leone stems from the philanthropic work of her dad with disadvantaged people she witnessed during her childhood and closely experiencing the effects of the war on her family. Although she was in the United Kingdom when the war broke in Sierra Leone, her father who was a former Member of Parliament was brutally attacked severally by the rebels and almost died as a result of the inhumane assaults.  He would have died during the war but for the timely arrival of the ECOMOG soldiers, just before the torch was put to the wheel tyre hung on her father's neck by the rebel to burn him alive.
Faith and her family did not know whether her father was dead or alive and the anxiety of not knowing his whereabouts weighed heavily on the family for months. News came from time to time from people saying he was killed and some witnesses who had seen her family's houses ravaged and pillaged, rebels viciously beating her father and tying him to a tree to burn him alive; the general conclusion was that he was possibly dead. There was no way to get news from relatives or friends as the civilians in Sierra Leone were in hiding or had flown to neighbouring countries as refugees.
News of his survival reached Faith's family after months of anguish, he had been whisked to a hospital in Lungi in a comatose state by some soldiers, where he was hospitalised for several months, recovering from series of recurring heart attacks and his wounds. He was kept in hiding as he was still a prime target of the rebels. He returned back to his home after the war ended but he never recovered from the assaults of the war and died in 2004, two years after the war officially ended in Sierra Leone.
Faith recounts "My father's death was definitely untimely; he was only 63 years old when he died after series of further heart attacks and I believe he would have lived much longer, if not for the war; he never bounced back to good health. I saw my dad during my first visit to Sierra Leone after the war and he was a shadow of the father I had last seen more than a decade ago.  The ravages of war were so evident in his face and body, I knew the war had 'killed' my father even though he was still alive .  I may not know what a physical amputation feels like but I remember the emotional amputation I experienced the day my dad died." "I have pledged to help victims of the war especially the amputees and their dependants and endeavour to provide as much aid as possible to help them live meaningful
lives"
Charity Ambassadors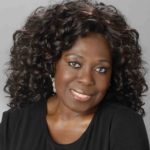 Ellen Thomas
Brilliant, award winning internationally well respected actor Ellen Thomas began her career in the UK 20 years ago. She has had many television roles, but is perhaps best known for her recurring role of LIZ WEBBE in the award winning Channel 4 comedy drama "TEACHERS". She was nominated for a comedy award for her role as ADOHA in the BAFTA award winning BBC2 comedy series "REV". She also starred in the BBC3 comedy "COMING OF AGE". Ellen then went on to make television history when she played the role of the Nigerian matriarch MRS GRACE OLUBUNMI in one of the UK's best loved multi award winning soap operas "EASTENDERS". Ellen's Theatre credits include starring roles in classic plays at some of the UK's most respected theatre companies.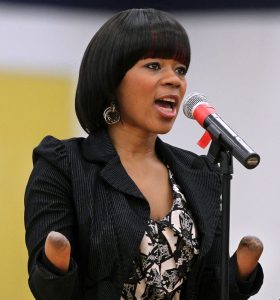 Ms Mariatu Kamara
UNICEF's Special Representative and author of the Bite of a Mango, Mariatu Kamara is now Melqosh Mission International's Ambassador to Canada.
At the tender age of 12, Mariatu's  village in Sierra Leone was seized by war rebels, who cut off both of her hands.During the invasion, she witnessed the murder of many members of her immediate family and friends, including her rapist. Mariatu escaped and made her way to the Connaught Hospital in Freetown
After being released from the hospital, Mariatu spent many years begging for money while living at the crowded Aberdeen Amputee Camp. She also became part of a theatre group at the camp, and along with many other amputees her age, was able to raise awareness of her country's problems by performing and dancing. She was then given the chance to get prosthetics and travelled to London.  Thanks to a UNICEF sponsorship, she moved to Canada where she has toured with  UNICEF to promote equal rights as well as education.
Her desire is to be a voice for her fellow war amputees who are in Sierra Leone.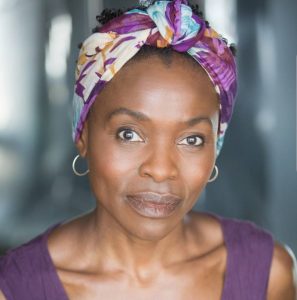 Rakie Ayola
was raised in Cardiff, South Wales and is a graduate and Fellow of The Royal Welsh College of Music And Drama.
As a leading actor, theatre companies she has worked with include The Royal Shakespeare Company, The National Theatre, Shakespeare's Globe and Manchester Royal Exchange. She recently spent a year in London's West End playing Hermione Granger in the stage play Harry Potter And The Cursed Child.
Rakie's work on tv and film includes Shetland Series 5, 3 years on hospital drama Holby City, Doctor Who and Silent Witness (BBC); Midsomer Murders and Vera (ITV); Black Mirror S1 and No Offence S2 (Channel 4); the films Dredd, Sahara and Been So long (Netflix)
Rakie is the co-founder of Shanty Productions and is Exec Producer of their first film TwelfthNight (iTunes and Amazon Prime)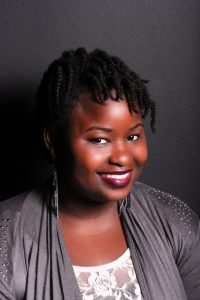 Damba Koroma
graduated from Mary Baldwin College, VA, in 2015 with a Bachelor of Arts in Political Science. Since graduation, she spent two years working with AmeriCorps as an adult tutor and a reading tutor through the Literacy Coalition of Palm Beach County and currently works as a Certified Recovery Peer Specialist at The Lord's Place in West Palm Beach, Florida. Damba Koroma is one of the victims of the decade long brutal Civil War that took place in Sierra Leone. Alongside her mother's, their left hands were amputated. While at Mary Baldwin College, Damba served as the Chairwoman of the Residence Hall Association, as a member of the Executive Committee of the Student Government Association. Damba is a passionate advocate for human, environment and community service issues, a great mentor, public speaker and advocate for gender equality. Her career path will entail all these and more.  Her ultimate goal in life is to help people. Despite her physical disability, she has not stopped fighting for her place in society. She has learned to not let the past and her disability discourage her from losing sight of her dream and giving back to her country one day.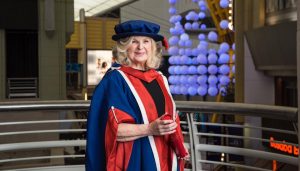 Ann Mitchell
is a British stage and television actress. She came to prominence in the 1980s when she starred as Dolly Rawlins in the crime series Widows and its sequels Widows and She's Out. Ann has appeared in many roles in film, theatre, and television and has played a significant number of major roles such as Cora Cross in the BBC soap opera East Enders, Mrs. Warren in  MrsWarren's Profession and her Lauren Olivier Award-nominated performance in Through the Leaves to name but a few.
Advisory Board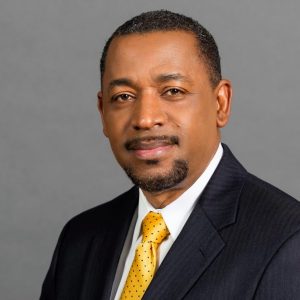 President of the Advisory – Bishop Darlingston G Johnson
Bishop Darlingston G. Johnson, D.Min., D.D., is the Presiding Bishop of Bethel World Outreach Ministries International—a global organization of more than 200 churches – 18 of which are based in the United States of America – schools, and ministries with over 22,000 members in 24 nations. He is also the Senior Pastor of Bethel World Outreach Church, City of Hope in Olney, Maryland—a multicultural congregation of 2,500 members from over 45 nations. A diligent servant of God, he is committed to winning the lost, making disciples, planting churches, and developing Christian leaders. He has preached God's Word in scores of nations around the world.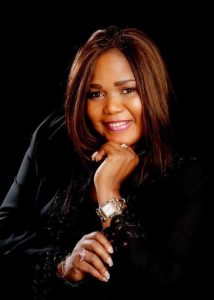 Vice President – Apostle Nike Wilheims
Apostle Nike Wilheims
 is the pioneering pastor of the Temple of Praise Int'l Church, Maryland U.S.A and overseer of Queen Esther Ministries Intl, an evangelical outreach ministry to the nations. She serves as the president of Yeshua Prayer Academy, a school of ministry to raise prayer addicts! She is an apostle ordained by the Lord Jesus Christ with the fruit of several Churches in the Philippines and other countries.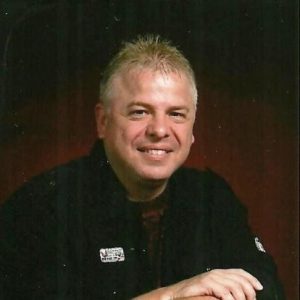 Mission Adviser- Pastor Jeff Jacob
Pastor Jeff Jacob is the Senior Pastor of Word of Life International Church,  an exciting Spirit-filled church that is "of the nations, for the nations, and to the nations". People from many cultures and nationalities come together to worship God in Spirit and in truth. The Church is passionate about bringing Life, Love and Liberty to the people of Loudoun County and beyond and currently support 50+ missionaries around the world.  Word of Life is committed to taking the Gospel of Jesus Christ to the nations of the World. "Establishing the Kingdom of God on earth by reaching the unreached" Taking the Great Commission very seriously and giving sacrificially of our time and finances to World Missions.
UK Co-ordinator- Robert Jones
UK Executives
Marcus Oba Wright
Alex Prat
Shelley Jones
Joy Derefaama
Fatima Kanu
Adeyemi Adeyemo
Mr Mahmoud Sheik Kabba – Sierra Leone Country Co-ordinator
Mr M.S. Kabba is Head of co-ordinating missions and projects. He oversees the IT Academy and Ebola Crisis Food Aid & P.P.EProgramme on the ground. He is a Peace and Conflicts graduate and holds a Masters in the same discipline.
Charity Patron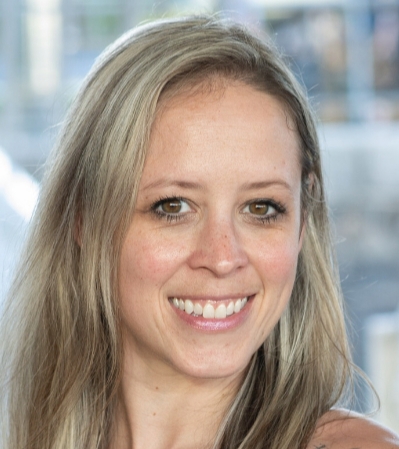 Nicole Spencer
Nicole Spencer is the founder of Authentic Conversion, a company that helps fitness professionals and health coaches grow their businesses so they can do more good in the world. She first learned of the blood diamond victims in graduate school while pursuing her Masters in Holocaust and Genocide Studies. 10 years later, she's finally able to give back and contribute in the way she'd imagined to help these blood diamond victims and their families.