NO BENEFICIARY LOST TO EBOLA!
Melqosh executed ten EBOLA missions yesterday, distributing thousands of Personal Protective Equipment to War Amputees, their families, orphans and widows at 7 amputees camps in Western Area Rural. PPE missions and Food Aid missions were administered within a span of 15 months). As a result, no amputee or beneficiary of Melqosh Mission contacted Ebola, thanks to the resilience of our SL team who determinedly distributed of PPE- going to the front-line, working till dusk distributing , plus teaching the amputees, their families, widows and orphans how to use the PPE (s) and how to take precautions.
This is indeed a success for our mission in our fight to preserve the lives of people who were forgotten and marginalised. (Once again, no international agency or governmental body trickled down any help to protect victims of war and their families).
BEAUTY FOR ASHES
Abu was only 2 months old when blood-thirsty rebels committed the heinous act of cutting his infantile limb. He is now 17 yrs old and lives with his mother at the Newton Amputee camp. He is in SS3 (3rd year of his Secondary Schooling) and a recipient of Melqosh's Educational Sponsorship. He was recently been ordained as a Youth Pastor in 2016.
HOPE'S STORY
Fatmata Kamara is 19yrs old, we called her Hope. The rebels cut off her left arm when she was 2 years old, they killed her father that same day. They cut off her limb but they did not cut off her destiny. The future is very bright for this young girl. She has just completed her secondary schooling and will study Medicine this academic year. Fatmata Hope plans to practise as a doctor upon completion of her studies, she is a very intelligent girl, diligent in her studies . Melqosh Mission has been sponsoring her education since 2014.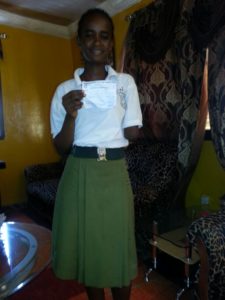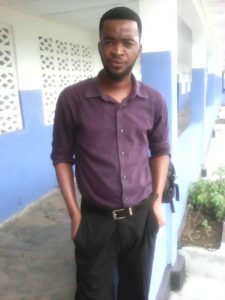 A WAR ORPHAN- MELQOSH'S GRADUATE (MALE)
Ibrahim Sawaneh is an orphan, his father was the Chairman of the Grafton Amputee Camp but he succumbed to his amputee- afflictions and died in 2012, his mother passed away a year prior. Melqosh has been paying his College fees since 2012. He has graduated from Freetown Teacher's College and is now a qualified Secondary School teacher.
A WAR ORPHAN- MELQOSH'S GRADUATE (FEMALE)
Fatmata's storyis very close to our hearts because her deceased war amputee mother Mamusu, another Blood Diamond victim passed away in 2015 and was an asset to our mission. Mamusu was a voice for he female amputees in the midst of stigmatisation and rejection. Fatmata became
almost immediately after her mother's death, she was in her 2nd yr at Ibatech College. With no parental guidance and at the height of the Ebola Crisis and it's socio-economical consequences, she became a single mum. Our charity was adamant in turning around her story, Melqosh had already invested 2 yrs of sponsorship into Fatmata's education, prior to her mother death. With mentor-ship and confidence- building, we empowered her to return back to College and she just graduated, gaining a Diploma in Warehouse and Procurement Management. She is Melqosh's first graduate and we will support her to further her education and gain a degree in the same discipline.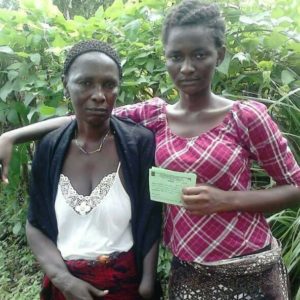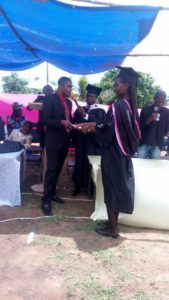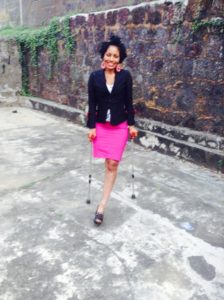 ELEANOR'S STORY
Among the marginalised students earmarked for the second phase of Melqosh's Educational Programme is Eleanor Abdulai, a war amputee (pictured above). This is what she recently told us " I am Eleanor Massah Abdulai, born on November 28,1988. My mother is a gardener and my
dad a farmer, I stay with my mum in Freetown Waterloo with my daughter while my dad stays in Tongo, Kenema District. I sat my West African Senior School Certificate Examination, started University at the Njala University Freetown but didn't continue due to lack of funds. I want to study Business Information Technology as I want to be a Software designer, Web site developer in the future. Simply I want to be an expert in computer'.
Melqosh made her dreams come true in September 2015, Eleanor commenced her IT Degree at the IPAM, University of Sierra Leone, we also rendered her a laptop to facilitate her studies. Eleanor is now in her 3nd year, the mission also rendered her another laptop for her 2nd academic year.
EBOLA ORPHANS
Our focal project in 2015 was to continue our provision of relief to vulnerable Ebola orphans. We took responsibility of 21 Ebola Orphans at Makeni, who are temporarily cared for by care-givers in the community. We were also sign-posted to orphans in Freetown who lost their parents to Ebola and have been rejected by relatives. Regina was 8 months old, Daniel was 7 years old and Esther was 9 years old when their parents succumbed to Ebola. Melqosh has been responsible for them since October 2014 rendering psychosocial analysis/ counselling, housing, education, healthcare and general welfare. They are doing very well in school.